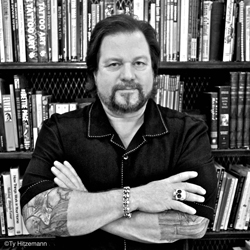 Doc Macomber is a native Northwesterner.

He is a contributor to various national and international publications.

Doc Macomber makes him home on the Columbia River, so it's a natural fit for him to base his new series on the turbulent waters of the Pacific Northwest. After retiring from the Air Force and a five-year stint with the Special Forces, Macomber retired to his "home" aboard a 42 foot trawler. He expected to live a quiet life only to find that the problems that plague the mean streets of New York were right off his stern: murder, drugs, violence, robbery, DUI, arson and homelessness were all thriving in his liquid neighborhood. Within a month he was visited by the River Patrol who was investigating a murder in his marina: icing on the cake for a mystery writer.
Doc Macomber belongs to many leading writing organizations, including the Mystery Writers of America, International Thriller Writers, Friends of Mystery, and Willamette Writers. He has contributed articles to the prestigious Mystery Readers Journal and Bloodletter on the history of ethnic detectives, and the origin of his hybrid Vietnamese investigator, Jack Vu, in addition a chapter in "Finding the Key Strengths and Weaknesses of your Detective Character" in "Now Write! Mysteries: Suspense, Crime and Thriller Fiction Exercises from Today's Best Writers and Teachers" published in 2012 by the Penguin Group (USA). His Jack Vu mystery series includes: The Killer Coin, Wolf's Remedy, Snip, and Riff Raff – a finalist in the Killer Nashville Claymore Award.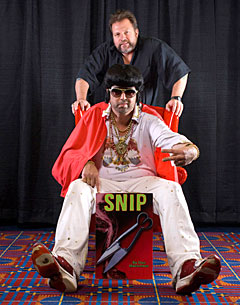 Portland's Wordstock opens a new chapter, heavy on local writers. The book festival still has its literary fiction and poetry, now mixed in with mysteries and graphic novels. Sunday, November 09, 2008 JEFF BAKER, The Oregonian Staff, Mark Hammond, "the only bearded Elvis in Portland", sang and handed scarves to anyone within reach. Hammond, the Elvis impersonator, complained that "the powers that be" made him turn the volume down on his 30-watt amp. He was helping promote his friend Doc Macomber's novel "Snip" and said, "Portland is an Elvis town." And it is a reading town.